Australia has one of the most organized education systems which suggests public and private school choices and Universities and Colleges for added education.
Schooling is alike crosswise all of Australia but there are minor variations between states and regions. schooling (primary and secondary) is essential between the ages of six and sixteen (Year 1 to Year 9 or 10). schooling is 13 years and divided into three parts Like Primary school (Kindergarten/Preparatory to Year 6 or 7), Secondary school (from Years 7 to 10 or 8 to 10), and Senior secondary school (Runs for two years, Year 11 and 12.)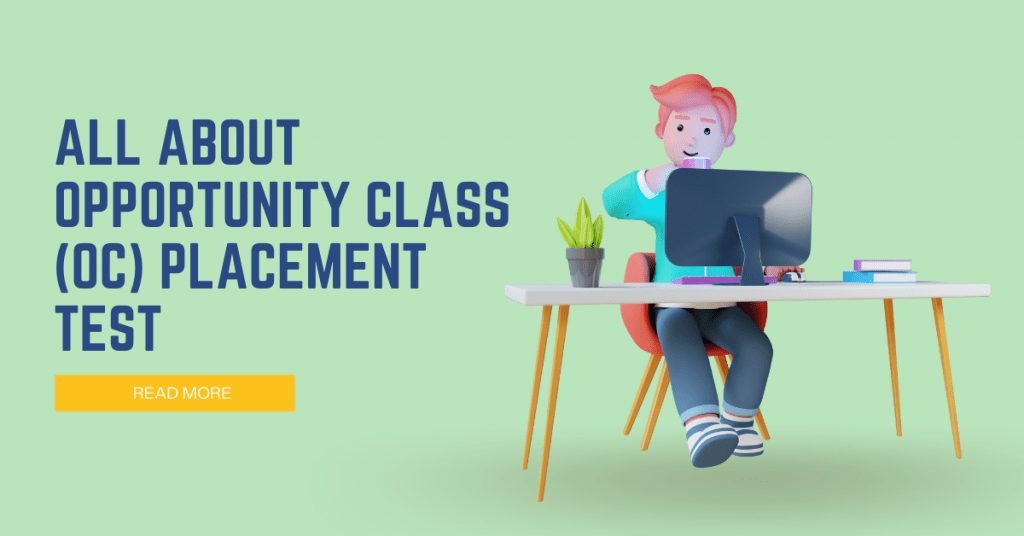 Though individually Australian state has their own education system, New South Wales' (NSW) is marked as one of the premiums in the country. The New South Wales Department of Education, a department of the Government of New South Wales, is in authority for the transfer and management of early childhood education, primary schooling, secondary schooling, adult education, migrant and higher education in the state of New South Wales, Australia.
What is the Opportunity Class (OC) Test?  
The opportunity class placement program is a 2-year program for Year 5 and Year 6 that gives an opportunity to the educationally gifted children to study with other schoolchildren.
The opportunity classes are held in 78 government-aided schools crosswise NSW (New South Wales). The main aim is to deliver a logical and advanced educational environment for the students.
The OC test is organized by the "Australian Council of Education and Research" (ACER) and held each year in the month of July here Year 4 students appear for position in the OC classes. But OC test is fairly tuff so preparation will play crucial role for this type of test.
Understanding the Format of OC Test   
Knowing the exam pattern will be helpful for the parents so that they can guide their child accordingly. The OC test measures the capabilities of the students not only their academic knowledge. The test contains of a total of 70 questions separated into 2 sections (35 questions in each section). The questions separated into three groups:
*Reading (Total 20 questions). The reading section objectives is to assess the comprehension skills of the students as for how well the student can extract information from the passage.
*Mathematics (Total 20 questions). The mathematics section includes of questions about basic arithmetic, geometry, graphs.
*General ability (30 questions). This section measures the ability of the students to complete sequences, match patterns and find relations among objects.
Our experts' tips for OC Test preparation –  
 ACADEMIC FUNDAMENTALS 
It becomes cooler for students to rich the OC test if they have a decent fundamental knowledge around Mathematics, general aptitude and English in the previous years at the school. Therefore, it is important to focus on your child's culture in the initial years. Based on their performance in the school you can judge how much practice they want in order to find a place in 1800 designated students for opportunity class NSW Year 5 out of nearly 10000 students who appear for OC test.
PRACTICE TESTS 
The test is of 1 hour and both the units are specified a time of half an hour each. Hence, students are not only essential to be precise but fast in answering the questions. This can be realized by practicing well before the test. Students usually have a hard time dealing with Mathematics worry which is why it is suggested that students should practice Mathematics at least one hour every day to shape constancy. Also, there are examples OC placement tests given by NSW Department of Education which students can mention to get familiar with the test pattern and types of questions.
READING HABIT 
Many of our students who have qualify the opportunity class test say that the test comprises of a mix of questions of variable difficulty stages. One may practice Mathematics and general ability in the preparation sessions but reading is something that can help you answer complicated questions in the test.
HOMEWORK   
The most important part of any exam is homework that can also help your child in preparation for the opportunity class placement test is recognizing the errors and modifying them. For example, if your child gets an incorrect answer in a practice test query them to find the right answer on their own. Hence, creation them recognize where they are going wrong in solving a certain type of questions. Understanding how to find the solution allows your child to build up a strategy. So, if any question of a similar pattern comes in the exam, they will be able to handle it confidently. Selectivetrial.com.au may be helpful because it prepares your child for OC placement tests.
CLASS TUTORING  
Practice Constancy is the key to success in exams like OC NSW. So, parents can go for opportunity class tuitions online where students can regularly practice questions and grow their analysis habit under an experienced teacher's guidance. Online tutoring is a better alternative than old tutoring since a personalized tutor can give the right way and training strategy for reaching the opportunity class entry scores. The tutor can also make them aware of the practices required to solve higher-level thoughtful questions.
Hope this article gave you a brief detail on how to approach the OC Test. The OC exam in 2021 will be held on July 21. Observing at its Complicacy land high competition it is better for the student to start more and more practice and preparing soon. The hard work collective with an active learning plan can help your child get the wanted scores in the OC test. After all, it is a boundless opportunity for students to get the greatest out of their academic years.