Privacy & Policies


Privacy

 Policy
 Tutelaage properly designed the services as per the specific rules and necessary regulations of privacy policies. Selectivetrial is a part of Tutelagge Digital Study; being an education institute, we operate our services efficiently to protect your privacy in mind. We also respect the privacy of its online customers. Therefore, tutelage maintains confidentiality, and no personal details like Phone Number, Address, Email Id, Parent Name, Student Name of customers are given out publicly. This privacy policy applies to this website only, and we are unresponsible for any third-party privacy policies where you can find our website links. 
You can carefully read the entire Terms and Conditions by clicking on the 'Terms & Conditions link at the bottom of the page.
Your Consent
By navigating this website or utilizing the services offered through this website, you acknowledge and accept the terms of both this Privacy Policy and the User Agreement as they may be revised periodically. This Privacy Policy applies to all our online paid and free customers; if you disagree with the Terms and Conditions request, you do not operate this Web site.
Student's Online Privacy Protection
To keep it in our mind about students' protection, we are not collecting students' school names, ages, addresses, etc. We only need the student name when necessary registration, and this is nothing but for our own record. You can use any nickname of your child or any other anonymous. If you are below the minimum age, we recommend that such students complete their subscription on behalf of the child or otherwise register under their own names.
Personal Data Collection
Our services here you to register for an account to activate a subscription. At the time of Free trial or Subscribe a particular course, we will ask you to disclose some personal details to create an account (your name, student name, email address and a password for your account). We need this information to provide the service. While buying the active subscription, you require to pay the fees using your Debit or Credit Card, and you need to make payment of the Subscription Fee by way of PayPal. All card transactions are properly captured and processed by PayPal® Australia.
When making any payment in relation to your use of the services, you affirm that you have read all of their privacy policy and terms and available conditions on their website.
Cookies
An HTTP cookie is a narrow block of data placed on a user's computer or another device by an application while the user is navigating a website; that means, when you login into the site, a cookie is sent to your computer that uniquely identifies your browser. A cookie is a small text file used to gather a record for your navigation of a website and maintain your login identity. We do not treat cookies to track customers trends of how people use the site. You always can reset your browser to soundly reject all cookies or indicate when a cookie is being sent. However, our services may not function properly without cookies. By operating this website, you mutually agree to our use of cookies in an effective way.
CopyRight
Our website, our services and all of the associated products of Tutelaage Digital Study are subject to copyright. The specific information and materials of our data are protected by copyright under the laws of Australia. All Questions have our own copyright; these questions are only used for solving the test; you are unauthorised to use and sell the same questions outside for business or any personal purpose. This Question Bank is used exclusively for solving tests by the students.  All Right (including copyright) in the services and compilation of the services are owned for these purposes and are reserved by Selectivetrial (Powered By Tutelaage Digital Study).
Tutelaage Digital Study properly maintains all rights and interests to the official website and all related facilities. 
Use and Disclosure
The privacy policy is very important to us. Request you to read the document and read the document, accept the policy before buying our subscription. We do not share your details with third parties for any business purposes. Your collected information will only be used when creating an account with us for the subscription( Free Trial and Paid). If you do not provide personal data to us, we may not provide you with our services through our website – slelectivetrial.com.au.
We may disclose your info when required to do so by government authorities or otherwise as required or permitted by law to prevent or detect a crime. We also may disclose user information when we have reason to believe someone is interfering with other customers or users of the website or protecting our rights or anyone else that such activities could harm. If a move of ownership of selective trial( powered by Tutelaage) like acquisition by or a merger with another company, we will notice before any personally identifying information is transferred and becomes subject to a different privacy policy. 
Policy Change 
Tutelaage reserves the right to modify, update or remove this Privacy Policy or any other of our policies or practices. We will notify you by modifying the revised version on the selective trial website homepage and ask for your agreement to it at that time. If you do not agree to the amended Privacy Policy, you may not continue navigating or operating the website. Policy changes are effective from the time of such publication. In addition, we are fully authorised to change the subscription price any time without any notice; your price may get upgraded with a new price after the completion of your current package, if applicable.
Security Policy
Security policy is a definition of what it means to be secure for an organization or other entity. We consider protecting all personal information we receive from our website subscribers as critical to our company policy. Selective Trial (powered by Tutelaage) will use your username and password to identify when you return to our website for using your paid subscription. If you forget your password, you may select the option for resetting your password. If you don't access the account for more than a month, your account will be suspended. In that case, you have to contact selective trial to release your account. To try to minimise this risk, we encrypt all passwords, and PayPal® Australia processes card transactions.
© 2020 Tutelaage Digital Study. All Rights Reserved. ABN: 48 150 674 642
Terms & Conditions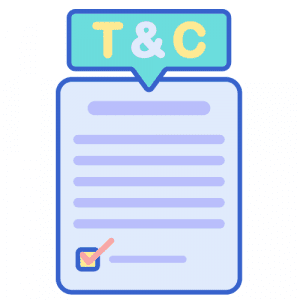 By clicking a Terms and Conditions on our website, you agree to follow the methods made available to you by selectivetrial/Tutelaage Digital Study.
You may pick up a paid membership fee from us in any of the following methods:
Monthly or mentioned subscription fees will be taken in advance by us, and this subscription will be automatically disabled after a specified period of time.
If you sign up for a Free Subscription, you will have limited use of our Services. Selectivetrial/TutelaageDigitalStudy reserves the right to change the subscription period and the scope of content present at any time without notice.
You can cancel your Paid Subscription at any time for any reason.
Upon cancellation, you will still have access to the Services until the day of subscription end; after that, you will no longer have access to the Services unless you enter either a Free or Paid Subscription again.
There will be no refund policy if you come after the expiry of the subscription.  The refund policy will only apply if you cancel the subscription within 7 days of activation for any reason or circumstances; however, the refund request will be rejected if the student completes more than 2 sets of each subject within 7 days. You may contactconnect@selectivetrial.com.au for a refund request.
In purchasing the subscription, you acknowledge and agree that it is your responsibility to ensure that the Subscription you elect to purchase is suitable for your use.
Once you have purchased the Subscription, you will be required to register for an account through the Website before accessing the Services (Get Registered).
By paying a subscription fee, you agree to purchase and use the Services for that particular month (or time interval)  cannot refund the payment unless authorised by a Founder of selectivetrial/Tutelaage Digital Study.
By paying a subscription fee (or any other specified time interval), you forfeit the right to oppose the previous payments you made or to request a refund. If you wish to refund your latest payment for a justifiable reason, any requests for refunds will be authorised only at the consideration of a Founder of  selective trial/Tutelaage Digital Study
© 2020 Tutelaage Digital Study. All Rights Reserved. ABN: 48 150 674 642