Preparing for any test at every age can be stressful and challenging for the aspirants.
Whether it's an OC test or a national assessment program, students tend to get overwhelmed and often disoriented as the number of study materials gets too vast.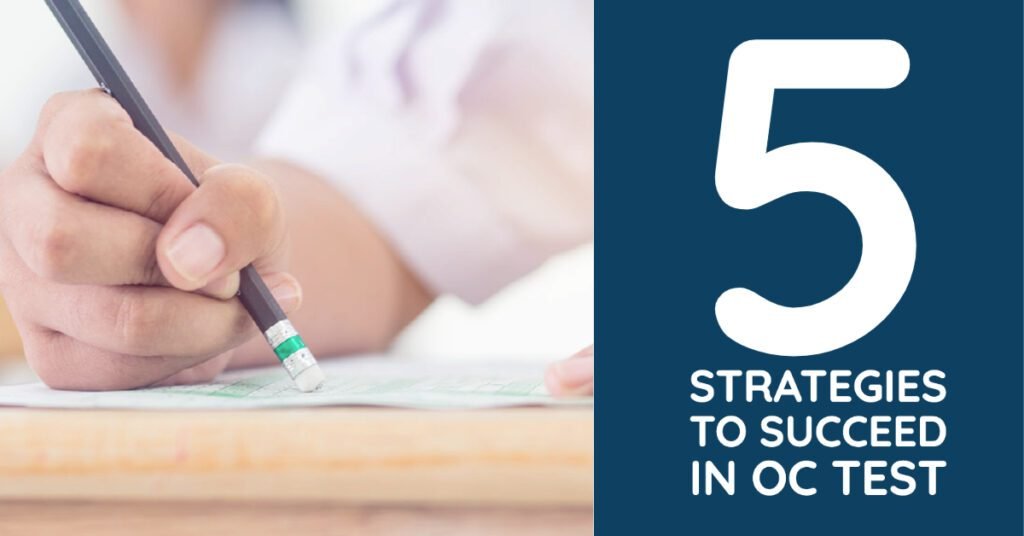 A clear strategy is essential for preparing for the Opportunity Classes program for all these reasons. 
If you're aspiring for this exam and looking for the best strategy, look no further. Here, we'll explain the top 5 strategies to succeed in the Opportunity Class test. Just go ahead and follow these study success tips one by one.
#1 Start Preparing Early
OC exam covers vast topics, including three subjects- reading, thinking skills, and mathematical reasoning. Hence, the quantity of information is certainly going to be huge. Starting your preparation early is essential for this reason. Understanding a small amount of data over a long span of time is always better than rushing at the last moment. 
Also, it would help if you had a thorough understanding of what the OC exam is all about. Knowing the basics won't suffice if you want to do well in the exam. It would help if you focused on every detail of the exam and why it's important.
#2 Be Consistent
A study plan is essential for competitive exams. For the 5th and 6th grade students preparing for the OC exam, staying focused and consistent is necessary. If you create a study plan discussing with your teachers and parents, the chances of a better result are evident. 
A study plan is needed because it'll help you retain control over your preparation time. You can make a daily schedule of 4-5 hours for your OC preparation and maintain it well.
#3 Stay Organized
Another vital step towards your OC test preparation is staying organized with study materials. You'll get plenty of study materials online, or you can also opt for online tuition classes for OC exam preparation. 
The added advantage of the tutorials is that you'll get guidance from some of the best experts in the OC curriculum. Stay organised because it helps you study while keeping a daily track of your progress effectively.
#4 Design and Ambience
If you're studying at home, find an airy and comfortable corner. This should be the dedicated study place at your home organized with all the books and study materials. 
Finding a suitable ambience for studying is essential to enhance concentration and motivation. Instead, if your study place is uncomfortable or disorganised, it will have a negative impact on your preparation. Hence, to stay mindful, designing a study ambience can be helpful.
#5 Revise Step by Step
If you're a student who requires frequent study breaks, that's all right. You don't have to study for OC or test preparation at a stretch. Experts suggest that taking breaks often breaks the monotony and acts as a catalyst in concentration. 
However, if you're still feeling tired after taking frequent breaks, you can set short term daily or weekly goals to inspire yourself. It'll surely help you prepare for your upcoming OC exam without feeling overburdened.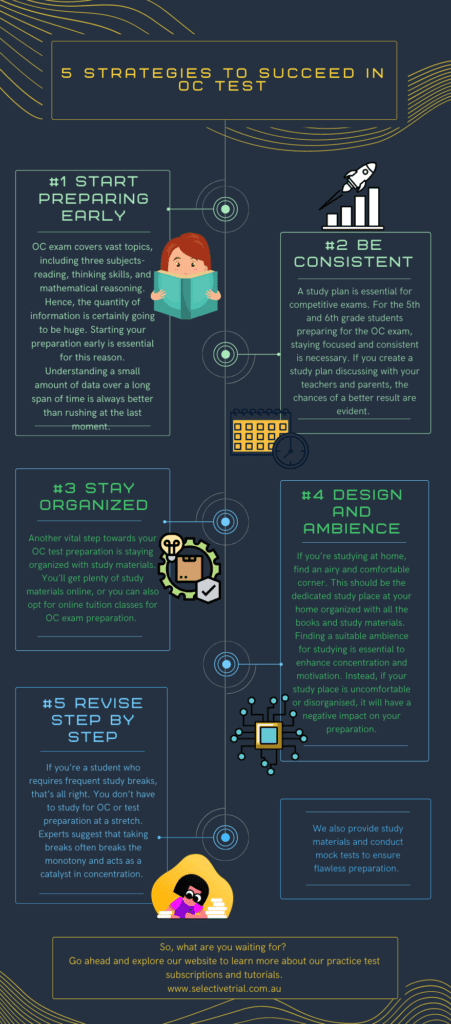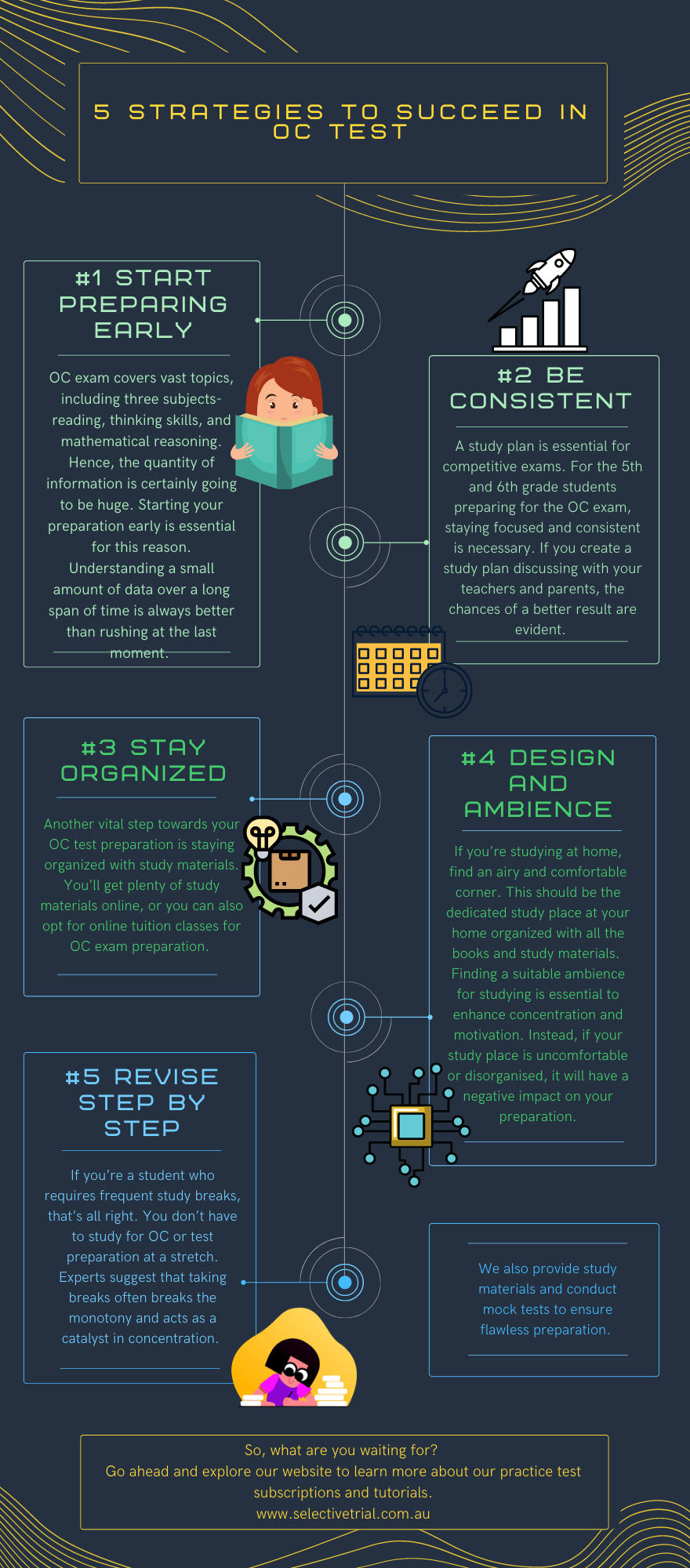 Above are the 5 vital strategies you can apply to succeed in your OC exam. 
Apart from these strategies, you also need to maintain a healthy lifestyle throughout your preparation time. 
Eating your meals on time, having proper sleep and drinking plenty of water is essential. 
You can also engage yourself in physical activities like sports and indoor games like chess for at least half an hour a day for recreation purposes.
Now that you know the 5 strategies to succeed in the OC test, go ahead and make the most of it.
Look no further than us if you're looking for an online coaching academy that offers OC and other competitive exams preparation guidance. 
We at Selective Trial have a team of highly skilled and experienced Opportunity Class Test experts who can guide the 5th and 6th-grade students for such exams. 
We also provide study materials and conduct mock tests to ensure flawless preparation.
So, why wait anymore? Feel free and get in touch with us to know about our institute and teaching process in detail.