The method of learning and retaining information changes as children grow. 
The transition period from grade 3 to grade 5 is a vital phase where some children quickly pace up their learning process while others struggle a bit. 
In Australia, competitive tests such as NAPLAN are held to assess the students' numeracy and literacy skills. 
Therefore, the difficulty level of the Naplan test for year 5 increases from the Naplan test for year 3.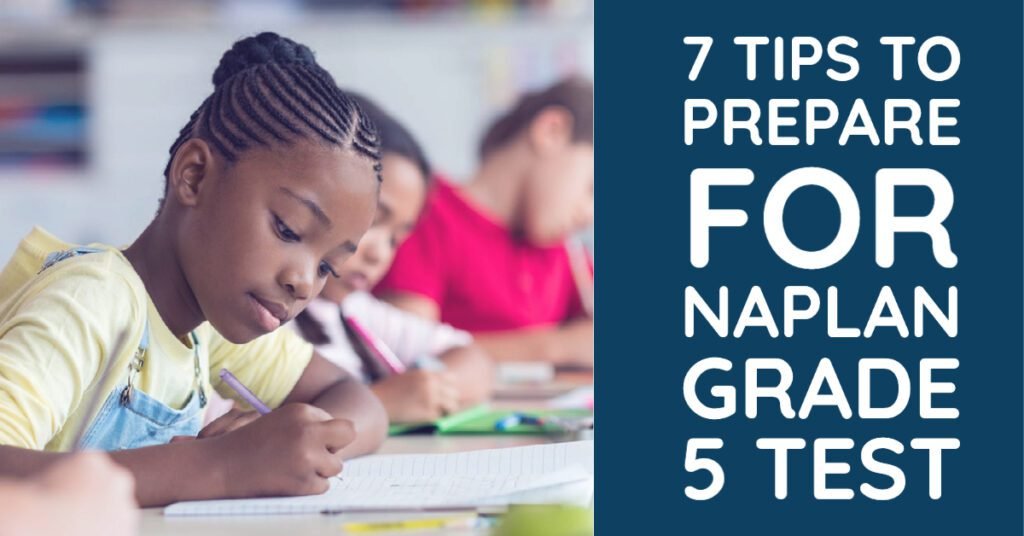 If you are concerned as a parent about how to prepare your child for the 5th grade NAPLAN test, here are a few tips that you can follow. 
The experts share 7 crucial tips to prepare for the NAPLAN grade 5 test in this article.
#1 Follow 5 Years Practice Papers
For exams like NAPLAN, where the syllabus does not comprise specific texts or chapters, it's essential to follow the last 5 years' test papers. 
Following the previous question papers will help your child to learn that questions with similar answers can be slightly tweaked every year. It'll help children to identify those questions and answer them without being nervous.
#2 Know your Child's Learning Style
Did you know that there are 7 learning styles in total? These are: visual, verbal, aural, physical, social, logical and solitary. Visual, verbal, and aural are the most common among these learning styles. 
However, every child is good at a specific learning style, which may differ from individual to individual. You need to identify the learning style your child is comfortable at and then imply it into the NAPLAN preparation.
#3 Reading Improvement
For the grade 5 NAPLAN test, the reading skill should be improved to enhance your child's literacy proficiency. It will help your child to comprehend texts better through reading. You need to encourage a good reading habit at home. 
The text can be anything from a textbook, storybook or newspaper. A good reading skill will also accelerate the writing skill of your child.
#4 Writing Improvement
The Naplan test for year 5 analyses the students' narrative and persuasive writing skills. Your child should be encouraged to read thoroughly and write appropriately at home to improve these skills. 
Comprehension tests can be the best tools for informative writing, whereas enhancing your child's logical thinking can work well for persuasive writing.
#5 Numeracy Preparation
Constructed response and multiple choice are the two core elements of the NAPLAN numeracy test. 
To do well in the numeracy test NAPLAN, your child needs to dedicate at least 1-2 hours daily to practise maths. Regular practice of numeracy with the last 5 years' study materials can also boost your child's mathematical skills to a great extent.
#6 Mock Tests
Many institutes in Australia conduct mock tests for NAPLAN and other exams preparation. These tests can play vital roles in making your child learn time management and a lot of different aspects of these exams. 
The students can also learn from their silly mistakes in the mock tests and never repeat the same mistakes in the original NAPLAN test.
#7 Boost Positive Thinking
During the preparation course, it's important to boost your child's morale so that the routined lifestyle doesn't make them overboard. 
Also, the NAPLAN test paper may have some questions that your child isn't familiar with. 
In all such cases, if your child loses hope easily and feels like giving up, it can have a negative impact on their overall performance. Hence, you need to make your child feel positive all the time during preparation.
Now that you know the 7 vital tips to prepare for the NAPLAN grade 5 test go ahead and follow them as recommended. 
Look no further than us if you are searching for an online NAPLAN test learning program that'll help your child do the best at the NAPLAN test. 
We at Selective Trial provide online coaching for NAPLAN and other competitive tests to children of all grades. 
Our highly skilled and experienced NAPLAN coaches can make your child ready for the upcoming Naplan test for year 5 with live classes, study materials, mock tests, and many other methods. 
So, why wait anymore? Contact us today to know about our institute and teaching process in detail.